About Firm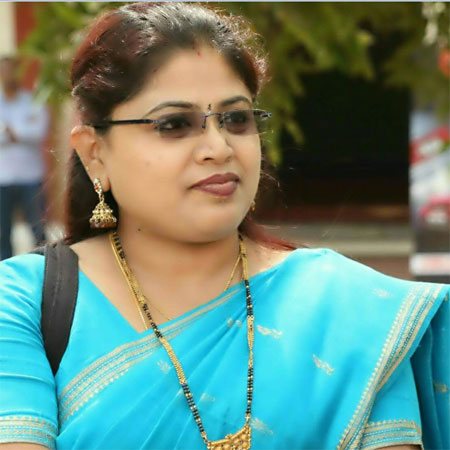 Dr. Hemapriya Karthik.,
MDAIT., CQM (Six Sigma)., LLB., MA (Psy)., MBA (HR)., MCA ., Ph.D (Psy)
Founder Director, CEO
Nirnay Consulting Services established by seasoned professional Dr. Hemapriya Karthik, Nirnay Consulting Services gives end to end multispecialty consultation through a group of experts specialized in several fields and very much examined and benchmark procedures and frameworks for better quality, enhanced speed and lessened cost based on the 18 years of experience in various fields.
Nirnay give cordial and expert treatment and evaluations. Our expert and qualified analysts can help you with treatment when you are confronting troublesome life circumstances. We take pride in your prosperity and can help you with a scope of mental administrations.
We are straightforward and moral in all our relationship and have solid good standards. We grasp every individual's special abilities and respect different life and work styles. We keep ourselves side by side with most recent information refreshes and create inventive arrangements. We bring a positive required change and we work with eagerness and astuteness. We exist as a result of our clients and we comprehend our client's desires. The honors and acknowledgment we got mirror our dedication to our customers, our kin, and the society.
Since its commencement, the vision of the Nirnay has been to be an organization of brilliance in advanced psychology that persistently reacts to changing social substances through the improvement and use of information, towards making a people-focused, biologically supportable and just society that advances and secures nobility, fairness, social equity and human rights for all.
The point of Nirnay is to give quality remedial administrations to people, couples, and families, by helping them assemble more assets inside themselves and their condition. Our aphorism is to spread mindfulness and to be accessible to the general population in require. We are here to tune in to your untold torment. We trust that "There is no health without mental health."